Multisite
Energy saving and remote operation of installations
OTEA offers a package of modules so that you can save energy, water or gas in decentralized premises such as stores, carry out remote building maintenance or control the air quality, humidity and temperature of each office by programming: setpoints, schedules or modes of use. Some companies such as Lupa Supermarkets, NH Hoteles or Abanca trust us to optimize energy consumption in a scalable way and build smart spaces.
Sustainable digitization
Maximize efficiency
and reduce CO₂ emissions
Digitize your assets and centralize their management at OTEA to maintain a balance amongst the well-being of the people who use the facilities, the economic peace of mind that you obtain thanks to energy efficiency, and the commitment that you acquire with the environment by reducing your CO₂ emissions.
Build a digital ecosystem adapted to your business
OTEA collects a large volume of data in real time, which, after being processed in the cloud using big data and machine learning, provides valuable information to remotely operate multipoint facilities or measure and manage energy, water or gas consumption efficiently and, therefore more sustainably.
This is why OTEA facilitates the integration of any type of system or equipment that you want to control, regardless of its brand or communication protocol.
Air conditioning
Lightning
Industrial cold
Ovens
Counters and DHW
Comfort parameters
Surveillance, PCI and access control
Batteries and generator sets
Electric vehicle charging stations
Asset or process management applications
and many more
Siemens
Schneider
Delta
Beckhoff
ABB
AKO
Carel
Eliwell
Carrier
Daikin
Danfoss
Carlo Gavazzi
Microsoft
and many more
Why OTEA?
Optimize your real estate assets
with the tools offered by OTEA
Use OTEA to flexibly integrate teams and collect data from your physical spaces regardless of the sector. Supermarket chains, fashion retailers, banks or shipping offices rely on our platform to save energy, care for the well-being of users or manage maintenance tasks remotely.
Simplify the management of your facilities
Have a global vision of what is happening in your facilities by configuring relevant variables, using dashboards or building stories with multiple types of dashboards.
Reduce breakdowns, leaks or loss of merchandise
Protect your facilities, save money and increase the useful life of your equipment by configuring alarms with the OTEA event module. The platform will notify you or act for you.
Save time and money with our APIs
If you already have tools to manage processes, analyse data or control your facilities, use our integrations to connect hundreds of systems to OTEA.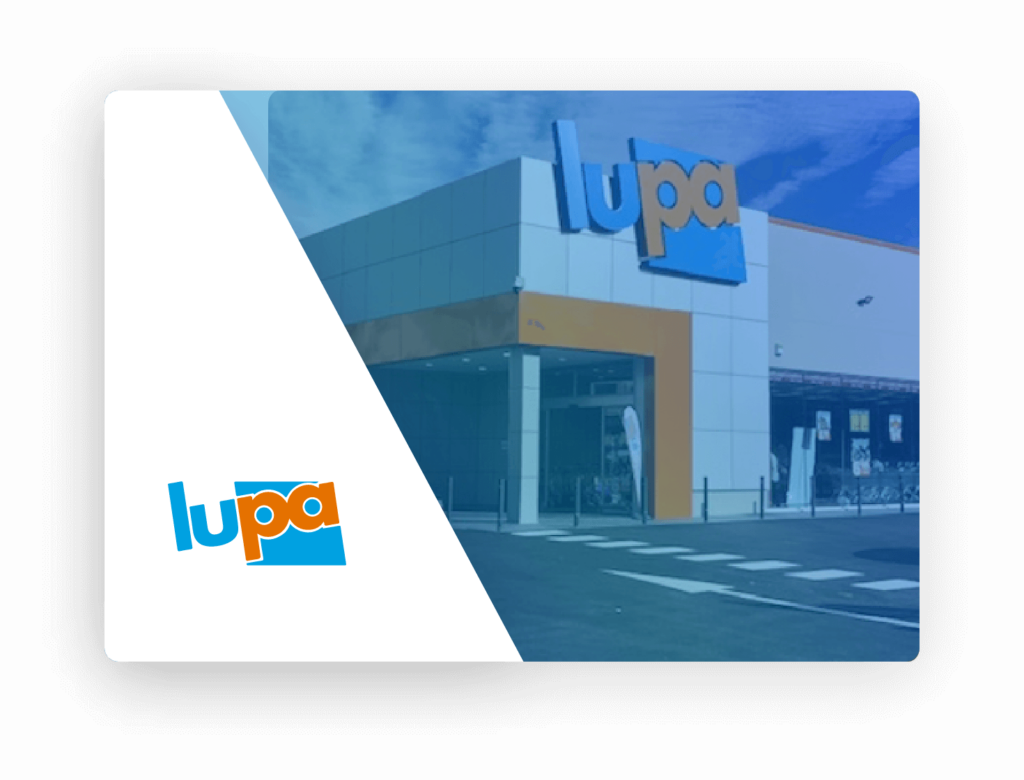 Case of success
Lupa: smart supermarkets that take care of the environment
Lupa worked with OTEA to create and integrate all of their energy and operational information into the platform.
Challenge
Lupa has more than 70 supermarkets in the north of Spain, where it was difficult to optimize energy consumption as there was no broken-down information for each establishment.
Solution
Lupa digitized all its supermarkets and integrated all the energy information in OTEA. By having a unified vision of each establishment, they were able to customize their energy strategies that translated into 2,668,751 kWh saved, less wasted product and the reduction of their emissions by 643,169 kg of CO₂.
Looking for a solution?
We lead you in the digital transformation of your multipoint business. Get in touch with us so that we can design a personalized strategy for your company.