Energy and IoT
Smart grid: manage energy resources in real time
OTEA offers a package of modules so you can centralize, integrate data in real time and analyse energy production and manage the energy mix of self-consumption systems such as: mini wind power, cogeneration systems, batteries or photovoltaic plants. In addition, using blockchain technology you can certify the origin of self-generated energy or calculate your carbon footprint. Build your own smart electrical network, while digitizing and optimizing the internal operations of your business.
Sustainable digitization
Reinventing the energy mix of companies
Renewable and clean energies are increasingly present in the energy mix of Spanish companies, due to their green nature, the release of wholesale supply, investment support by government and European institutions or the current massive rise in price of energy. This revolution brings with it a new scenario in which the following factors converge: new business models, cutting-edge energy digitization and decarbonization policies.
Commitment to new business models in a changing regulatory framework
The energy sector, characterized by extensive and complex regulation, is currently undergoing a series of changes that affect different areas: technical, commercial and, of course, regulatory. A new situation that brings with it new business models under construction capable of coexisting with the conventional model. This new framework forces energy-consuming companies to carefully evaluate the possible impacts of regulatory regimes (compliance with obligations), the implementation of energy efficiency policies to reduce consumption or investments in self-consumption systems where renewable energies are the real protagonists.
Distributed generation starts from the disruption of the conventional generation model, since it combines the integration between the generation of conventional plants with the microgeneration of energy through self-consumption systems.
This way, companies become producers by turning over the surplus energy generated by their self-consumption systems to the conventional electricity grid. OTEA manages the demand and production of energy in real time, including the volume of surplus discharged onto the electricity grid.
Why OTEA?
Manage smart grids efficiently and centrally with OTEA
Use OTEA to flexibly integrate generators and self-consumption systems regardless of your sector or the technology you use.
Start building a smart grid
Simplify the management and operation of electrical systems and networks that use different technologies using OTEA.
Decarbonize your business
Significantly reduce your environmental impact by integrating renewable energy sources into your energy mix.
Protect your self-consumption systems
Improve the reliability, quality and security of your system's energy supply by digitizing it and integrating traceability with blockchain.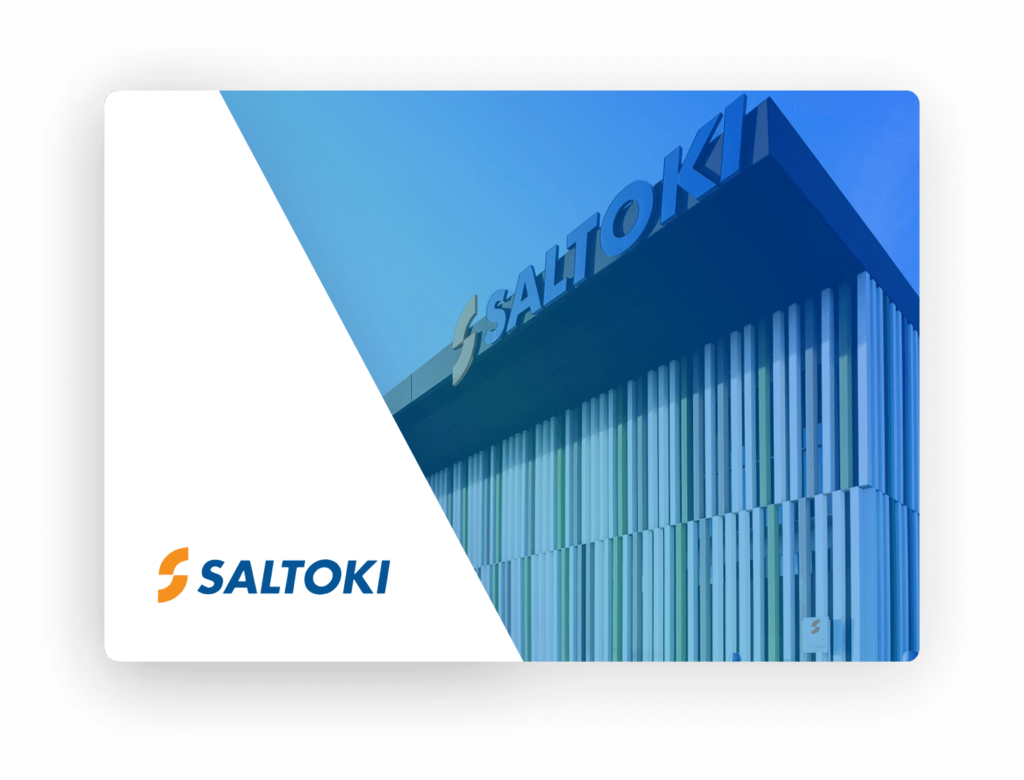 Case of success
Saltoki
Saltoki worked with OTEA to integrate the control, BMS and photovoltaic systems of its sales centres in A Coruña and Vigo.
Challenge
Saltoki, which has different selling points and logistics centres throughout Spain, needed a tool to centralize the energy control of its facilities and the production of energy through its self-consumption systems.
Solution
Saltoki digitized its photovoltaic plants and integrated all the energy information in OTEA. By having a centralized view of the plates, they can track and certify the volume of CO₂-free production generated for each of their connected locations, the total energy poured into the grid, and the reduction in CO₂ emissions into the atmosphere by including green energy in its energy mix.
Saltoki digitized the control of its installations (lighting, air conditioning…) and its photovoltaic plants in a single tool, integrating all the energy information in OTEA. By having a global vision of consumption, they can monitor and certify the volume of CO₂-free production generated for each of their connected locations, the energy balance (self-consumption, surplus to the network, network demand) and the reduction of CO₂ emissions related to the investment in renewable production systems connected to self-consumption.
Looking for a solution?
We accompany you in the digital transformation of your business. Get in touch with us so that we can design a personalized strategy for your company.